We absolutely loved Oscars' red carpet. Surprise! Who didn't? The dresses were just….wow! Some favorites (pictures courtesy of http://www.huffingtonpost.com/2012/02/26/oscars-2012-red-carpet_n_1302744.html!):
Michelle Williams
Her coral-red Louis Vuitton strapless dress was stunning, while her simple necklace gave a sweet and chic look. Marilyn would've approved!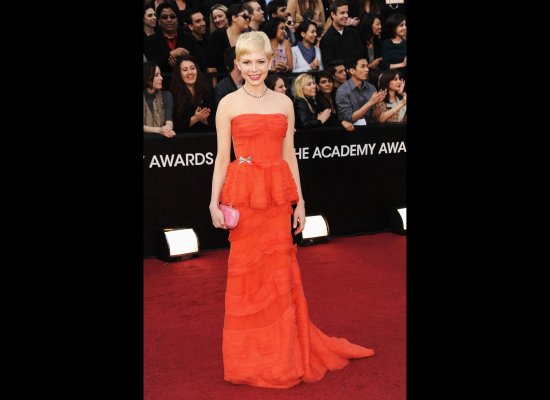 Jessica Chastain
Her Alexander McQueen dress was one of the dresses that inspired mermaid to fall in love with fashion, and who wouldn't after seeing it? The black and gold print was stunning, and completely complimented Jessica's gorgeous red hair.
Viola Davis
Another help nominee, another stunning dress. The green Vera Wang dress with the matching earrings made Viola look gorgeous!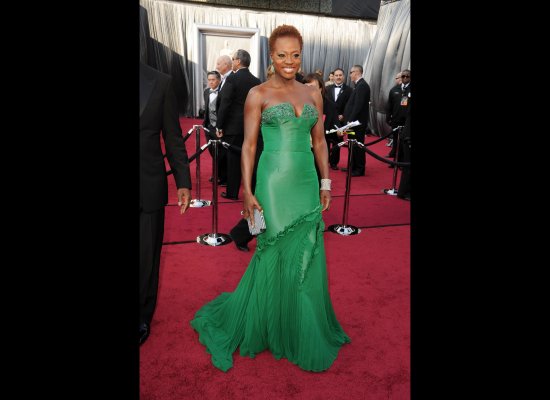 Milla Jovovich
The models dress blew us away! Not only was her Ellie Saab dress ivory, our fave color, but the Chanel jewelry and silver plastic purse was a perfect touch.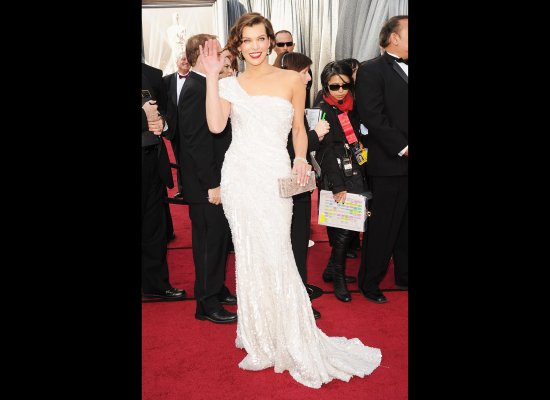 Leslie Mann
Her strapless Roberto Cavalli dress was tight, flattering and beautiful. Wow.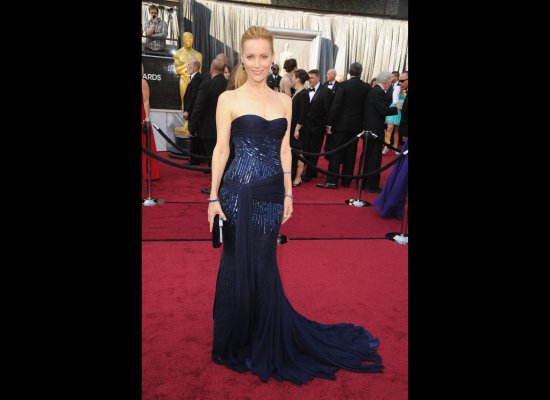 Rooney Mara
We cannot believe her Givenchy white dress was chosen last minute! It looked absolutely flawless.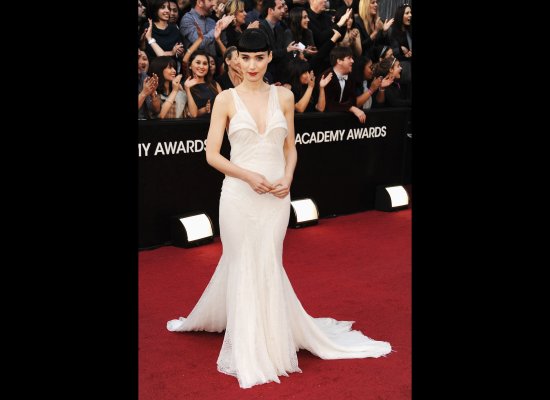 Ellie Kemper
When we saw the bridesmaids star in her Armani "glittery rust" sequined dress, jewels, and low chignon, we were definitely impressed.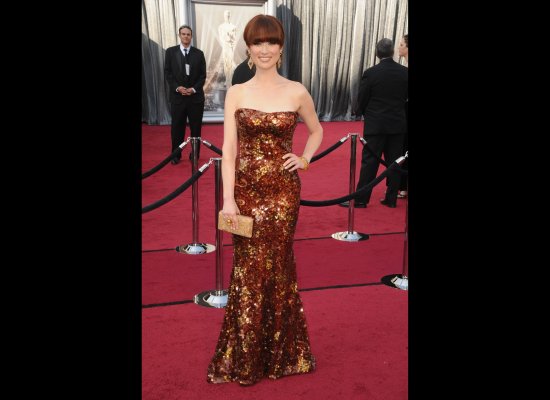 Bernice Bejó
The artist star wore a very unique mint long sleeved Ellie Saab dress with matching emerald earings.
Octavia Spencer
The Help's star was glowing and sparkling in a Tadashi shoji short sleeved dress, Jimmy Choo shoes and a Judith Leiber Neil Lane.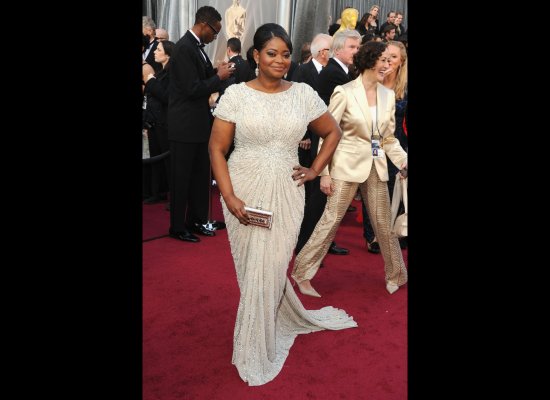 Who were your favorites? Comment!
<3,
2chicgurls
Comment-ers picks:
More coming….
P.S: Trend alert- emerald earrings are EVERYWHERE! Pick up a pair like these Kate Spade studs, $48.00